BARA KAMAN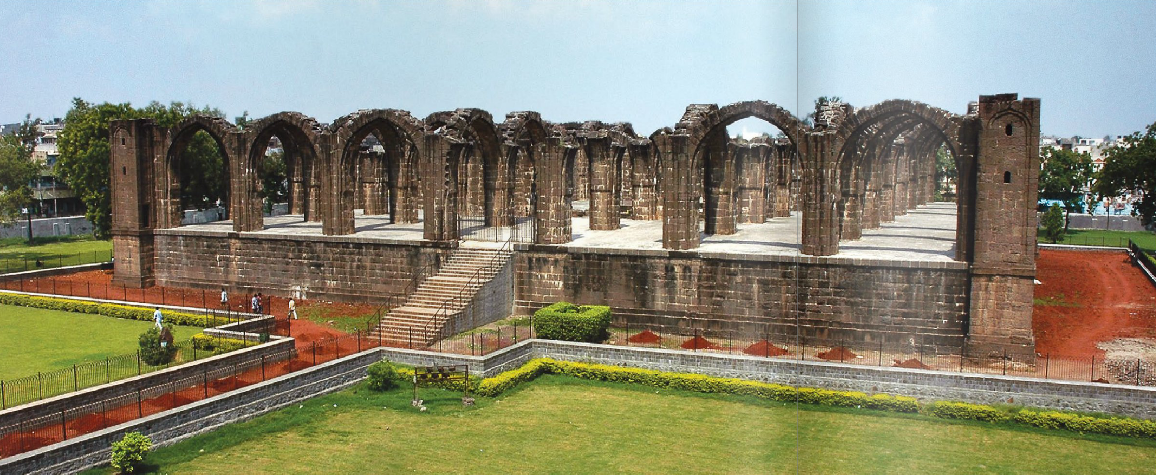 Bara Kaman is the incomplete mausoleum of Ali Adil Shah II in Bijapur, Karnataka. Ali Adil Shah, ruler of the Adil Shahi Dynasty, wanted to build a tomb of exceptional quality. According to the plan, twelve arches were to be placed vertically and horizontally around the tomb.
However, because of some unknown reasons, the work was left incomplete. As a result, only 2 arches were placed vertically. However, the remains of the 12 arches that were placed horizontally, are also visible in the premises.
It was also planned that the shadow of Bara Kaman would touch the Gol Gombaz. At present, this site is managed by the Archaeological Survey of India (ASI).
Useful Information
Nearest City : Vijapura
District : Vijapura
Distance : 1 kms from Vijapura Bus Stand